New Carterton fire station is first in Oxfordshire this century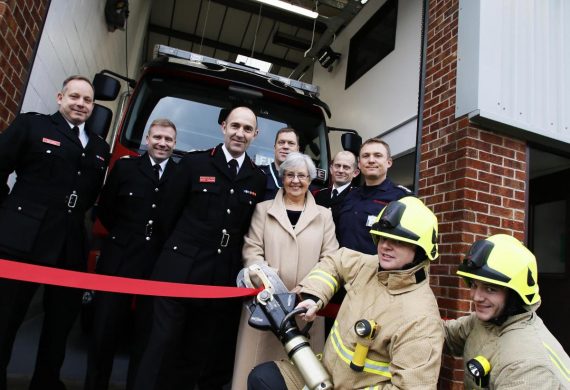 New Carterton fire station is first in Oxfordshire this century
OXFORDSHIRE'S first new fire station this century launched yesterday in a 'momentous' step for crews across the county.
Firefighters officially opened Carterton fire station at its interim location on Clare Terrace, with a new state-of-the-art station set to be built on Monahan Way.
The facility is Oxfordshire's 25th station and its first since a replacement was opened in Eynsham in 1985.
Carterton is West Oxfordshire's second-biggest town but has never had a fire station, with crews now better-placed to respond quickly to emergencies.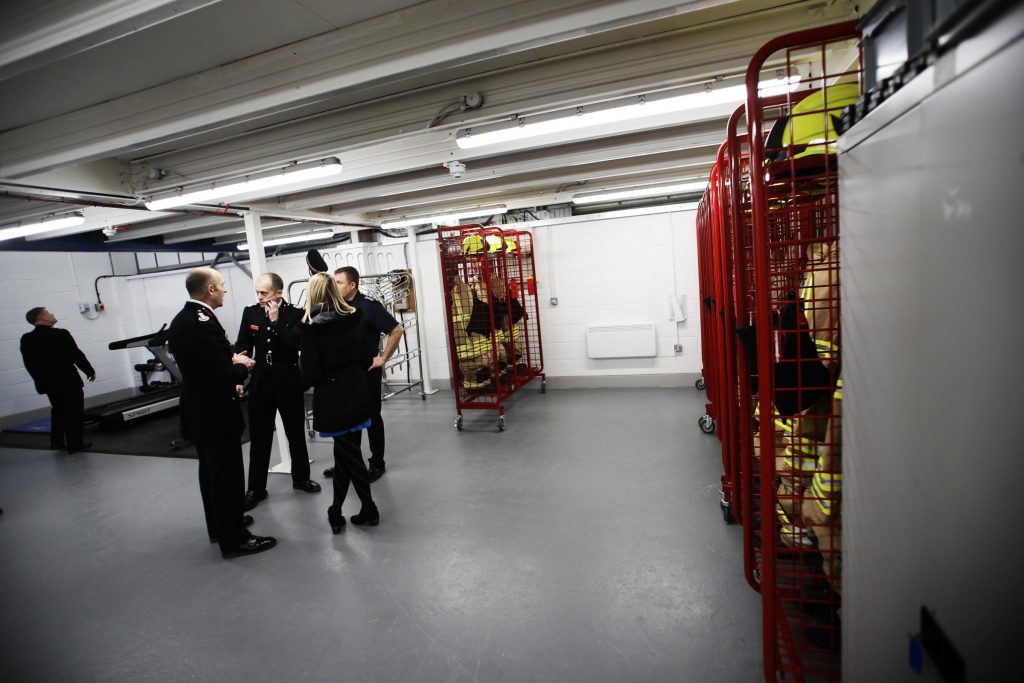 Oxfordshire County Council Fire and Rescue Service's chief fire officer Simon Furlong revealed the facility would help ease the strain on firefighters across the county.
He said: "This is really momentous for Oxfordshire Fire and Rescue Service and the county council.
"It's been great that despite financial challenges the council has supported this, which will benefit Oxfordshire residents.
"We're achieving our response standards every day but with more homes and growing infrastructure this demand will put growing stress on our resources."
The cost of the new station is unconfirmed but it is five years in the making, after the fire and rescue service identified that Carterton needed the facility back in 2013.
It houses one fire engine and includes 15 on-call crew, many of whom were based at Bampton fire station for the last 18 months.
A site on Upavon Way was originally set to house the new facility, but Mr Furlong said Monahan Way was 'better suited' and crews will move in 'as soon as possible'.
Judith Heathcoat, the county council's cabinet member for community safety, said: "It's an important stepping stone towards providing a permanent base for fire and rescue in Carterton, something we'll be pursuing vigorously in coming months."
Firefighters attended more than 900 emergencies in West Oxfordshire in 2017 and the facility will complement the district's eight other stations, including Bampton, Burford and Witney.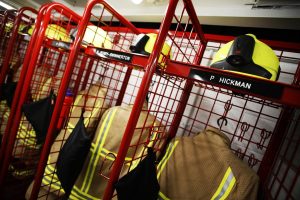 The fire service attended 6,488 emergencies across the county last year.
On-call firefighters work from all Oxfordshire's stations, with whole-time firefighters based at Oxford, Slade Park in Headington, Didcot, Abingdon, Banbury and Kidlington.
The service also runs educational campaigns on road and home safety, as well as advising and enforcing fire safety legislation to local businesses, and is currently recruiting people to train as on-call firefighters.
Credit – Oxford Mail
Original article – https://www.oxfordmail.co.uk/news/17279856.new-carterton-fire-station-is-first-in-oxfordshire-this-century/