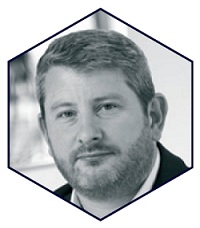 Steven Lennon – HLM Architects
Associate Architect / Emergency Services Sector Lead
Future Proofing Emergency Services Design
Steven has over 18 years of experience on a wide range of projects at senior level and is passionate about good design, in particular operationally led design solutions. Having worked extensively across Ireland & the UK, Steven has a considerable amount of knowledge regarding planning policy & protocol across many different sectors, particularly the Emergency Services sector, which he now leads for HLM. Steven has successfully delivered a wide range of retained, whole time, tri-service and mixed use stations with standalone training centres and logistics support buildings.
Steven's role as Design Team Leader on the Northern Ireland Fire & Rescue Service's Omagh Community Fire Station saw the project develop successfully through the focus on operationally led design following a number of workshops and extensive engagement with the Fire Service to understand their specific needs and that of the local community. In recent years Steven has also  delivered three new fire stations/head office facilities for Cornwall Fire & Rescue Service and further work is ongoing with the Royal Berkshire Fire and Rescue Service following the completion of Hungerford Fire Station to deliver a four year framework of replacement stations.
At the workshop on June 5th Steven will present Future Proofing Emergency Services Design, a look at changes needed, looking in particular at 'lessons learnt' on multi-agency sites. He will discuss maximising training opportunities in design with reference to HLM's own projects, how we have approached them and how we have successfully fulfilled our client's expectations.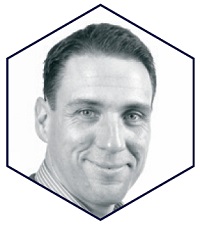 Steve Meigh – Ridge LLP
Associate Services Engineer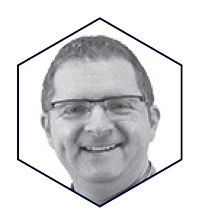 Tom Yearsley – Ridge LLP
Senior Surveyor
Energy efficiency of existing sites and best ways to reduce existing site carbon footprint
Steve is an Associate Services Engineer at Ridge and Partners LLP with over 22 years' experience in the industry. Steve has extensive Blue Light experience for feasibility, design, quality control and post occupancy evaluation for clients across new build, refurbishment, phased development and redevelopment projects for the emergency services, including Healthcare, Fire & Rescue and Police services.
Steve has a broad experience of building services design through contracting and consultancy backgrounds. He is particularly driven by creating low energy, low carbon and non-complicated solutions for clients, and occupants; this involves a holistic building design approach to maximise on 'free' energy potential through passive design measures, reducing the reliance on bolt-on renewable technologies to achieve statutory and BREEAM compliance.
Steve is lead the Building Services Design team on Royal Berkshire Fire & Rescue development plan, to include Hungerford Fire Station refurbishment scheme, and a number of new and refurbishment schemes which are being rolled out with RBFRS.
---
Tom is a Senior Chartered Building Surveyor and Team Manager/Project Manager with 25 years' experience in surveying and construction, much of that time spent working for/with public sector organisations.
During his time at Ridge over the last 15 years, Tom has worked with Bluelight services, including Royal Berkshire Fire and Rescue Services, Dorset and Wiltshire Fire and Rescue Service and Wiltshire Police Authority/PCC, project managing maintenance, capital refurbishment and new built projects.
Latterly as a Project Manager, Tom has co-ordinated multi-discipline teams of consultants to delivery projects. Tom also acts as Client Advisor where he enjoys working closely with clients and project stakeholders through all project stages.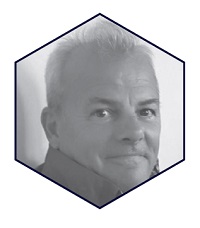 Jack Longden – Ferfa The resin flooring association
NVQ Training Lead
Introduction to In Situ resin flooring
Jack has worked in the flooring industry for 45 years as a skilled applicator. He has worked with many manufacturers supplying training and support to flooring contractors worldwide and his role in recent years has focussed on site support. "The course of my career has given me knowledge of all facets of the industry from sand & cement screeds to industrial and highly decorative resin systems. I am delighted to have the opportunity to pass these skills on to the apprentices and to experienced individuals through the FeRFA upskilling courses".
Jack is currently running 3 In-situ Flooring: Resin apprenticeship groups totalling 16 apprentices.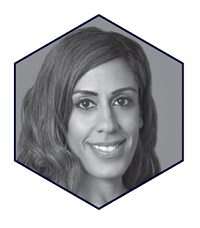 Sunita Raja – Capsticks
Associate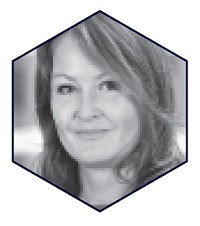 Wendy Greenwood – Capsticks
Associate
The key considerations and risks associated with acquisitions and re-development projects and discuss how best to mitigate these
Sunita leads the Real Estate Emergency Services Group at Capsticks.
She is a highly experienced property and development lawyer with significant expertise in the health and emergency services sector. She has a particular interest in and leads on the property aspects of development projects.
Sunita's work focuses on advising a variety of public sector bodies over a wide range of commercial property work. This includes acquisitions and disposals of properties, landlord and tenant transactions and property management advice.
---
Wendy is an expert in construction and engineering law.
Wendy has worked with most industry sectors, and is skilled in advising the public sector in relation to both contentious and non-contentious construction and development matters.
Wendy's work includes assisting clients with the legal aspects of all types of development projects along with helping clients to resolve their disputes through the most appropriate dispute resolution forum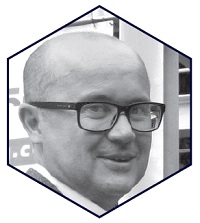 Glen Godfrey – Crofton Engineering
Managing Director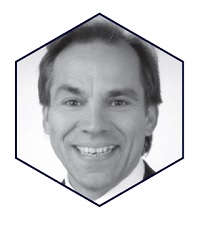 Jörg Winkler – Fireblast Global
Specifying training facilities & understanding the design standards
Glen has been in the engineering industry for over 30 years, starting as a draughtsman designing sprinkler installations before moving into structural steelwork design. Glen joined Crofton Engineering Ltd in 1994 as a design draughtsman, working on all types of designs for new structures as well as Crofton fire drill training towers.
In 2002, becoming General Manager allowed Glen to develop the fire training side of the business, bringing it to the success it is today by working with emergency services to design training structures and simulators and project managing jobs in the UK, Europe and Middle East.
In 2009 Glen became a director and shareholder and ten years later in 2019 was proud to announce the completion of a management buyout. This has created the opportunity to invest further in the business in the coming years, to broaden Crofton Engineering's capabilities, improve productivity and enhance its products and services.
---
Starting in the fire service industry 1993 Jörg WINKLER worked for some of the most recognized companies in systems for maintenance and training. In 1996 he became an official member of the DIN Standard committee working on all standards related to the design of fire stations, workshops and training facilities.
Since 2001 he is focusing mainly on fire training projects and supported some of the largest and most unique training facilities in the world like the Tunnel Training Facility at the International Fire Academy in Switzerland, several aviation and maritime training facilities as well as regional and national fire training academies. Also he holds a patent for the largest transportable Aircraft Fire Trainer.
As member of several organizations and committees including CTIF Education and Training, CTIF Airport Commission, German Industrial Fire Fighters Association, ARFF Working Group, IAFPA, AFOA, etc. he is providing regularly presentations on several topics related to training, training center and workshop design.
Actually he is member of the DIN Standard working group reviewing the existing standard for design of fire stations and workshops (DIN 14092)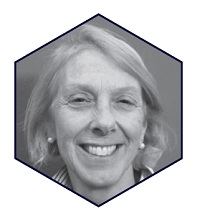 Sallie Blanks – National Police Estates Group
What is the National Police Estates Group?
How is aims to provide the best possible professional advice on efficient Estate Management and Property Development.
Sallie brings a variety of experience to her current role, as Co-ordinator of the National Police Estate Group.
With previous training as a Company Secretary and an occupational psychologist and 24 years as an army wife (during which time she moved home 17 times), Sallie began her career in project management whilst delivering a new zoo.
Having successfully opened Wild Place Project in Bristol, this obviously led straight to a role with the police working with Avon and Somerset Constabulary during which time she completed the delivery of 4 PFI buildings, including an award winning special operations training centre and three custody units, and the redevelopment of a covert facility.
Since then, as a freelance client representative, Sallie has relocated a helicopter base and delivered an extension to a Grade 2* listed building in a grave yard, requiring the archaeological exhumation of 387 bodies.
Prince 2 trained, Sallie believes more in output than process and often adopts the role of 'asking the difficult question'.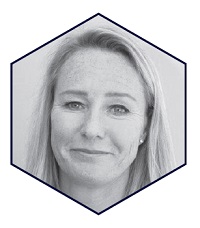 Alex Brown – Royal Berkshire Fire and Rescue Service
Head of Property Capital Projects and Estates
Property collaboration – highs & lows, opportunities & challenges