Fire Station Design Workshop in the Fire Times – 2018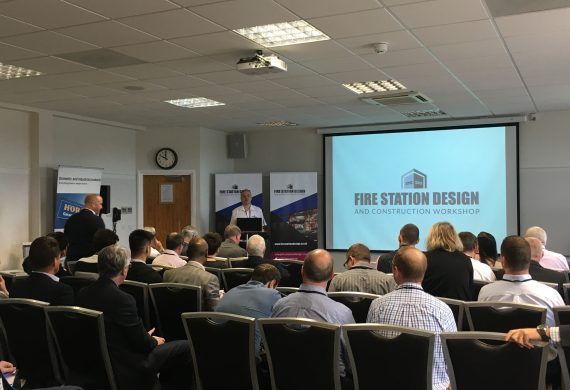 Fire Station Design Workshop in the Fire Times – 2018
April 2018 saw the first ever Fire Station Design & Construction Workshop take place at Wychwood Park, Cheshire. The workshop was attended by industry professionals from Fire Service Property departments, facilities management, asset management as well as operational personnel who are involved in the planning and design of new or refurbishing fire stations with presentations from construction and design professionals.
Following on from the workshop we teamed up with one of the show's sponsors, Fire Times magazine to talk about the day's presentations and exhibition stands, allowing those who didn't attend to get a feel of what the day entailed, read more about the day by clicking on the editorial below.
As a result of the day's success, we have decided to hold the second workshop on 5th June 2019, The structure of the 2019 workshop will be similar to 2018 event but on a slightly larger scale, with fewer presentations allowing more time for networking and Q & A opportunities and a larger area for exhibition stands.
If you are interested in the whats involved and wish to attend or exhibit then please contact us.